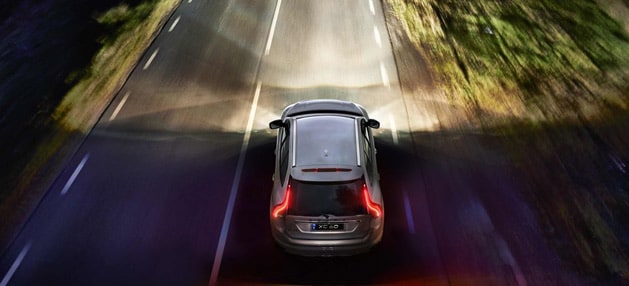 Recreational opportunities for all ages abound in Florida. If you're a Naples resident and want to experience a different side of this gorgeous peninsula, it's time to get in the car and head to one of these must-visit road trip destinations:
Homosassa Springs Wildlife State Park

Located about three hours and 30 minutes north of Naples, the Ellie Schiller Homosassa Springs Wildlife State Park is one of the best places in the state to view manatees. The park features an underwater observatory that's home to West Indian manatees, allowing you to view them any day of the year.
Black bears, bobcats, white-tailed deer, crocodiles, and alligators also make appearances, making this state park one that you won't want to miss. While here, be sure to enjoy a picnic lunch and visit the children's hands-on educational center, which teaches young learners about Florida's natural environment.
Pensacola Scenic Bluffs

If you're feeling up for an extended road trip, head up to Pensacola. It may be an eight-and-a-half-hour drive, but the Pensacola Scenic Bluffs Highway is one of Florida's best-kept secrets. The scenic highway is an 11-mile stretch of sweeping views, with the natural bluffs being the star attractions.
The Scenic Highway Corridor is home to many native and invasive species, so you'll be sure to view everything from stately Southern Live Oak to delicate Bracken Fern. There are even a number of attractions along the route, including Bay Bluffs Park, Stony Point, East Pensacola Heights, and Old Chimney Park.
Redland

This one is a much shorter excursion for Naples residents, being only a two-hour drive east, but Redland offers visitors the chance to see some of the state's most historic farmland. Redland has attracted botanists, agriculturalists, and naturalists from all over the world who have been amazed by the area's pure Biscayne Aquifer, pockets of red clay, and massive oolite rock layer.
Stop for some flowers at R.F. Orchids or a sticky bun at Knaus Berry Farm bakery. It's a much more laidback adventure, but it makes one appreciate the simpler things in life.
Black Bear Scenic Byway

Located in Ocala National Forest about four hours north of Naples, the Black Bear Scenic Byway offers a wonderful drive that encourages you to get out of the car and experience nature up close. The scenic byway received its name thanks to the Florida black bears that make their home here, constituting the highest population density of any other area in the state.
The land includes not only the Ocala National Forest itself but also Heart Island Conservation Area, Lake George State Forest, and Tiger Bay State Forest. While a road trip here is exciting enough, the scenic byway offers plenty of recreational opportunities along the route, including bicycling, horseback riding, camping, paddling, botanical study, swimming, hunting, hiking, fishing, off-roading, and, of course, wildlife viewing.
Florida offers so many road trip opportunities that the hardest part is deciding which route you'll take. Pack up the car and the family, and head to one of these exciting destinations this weekend!