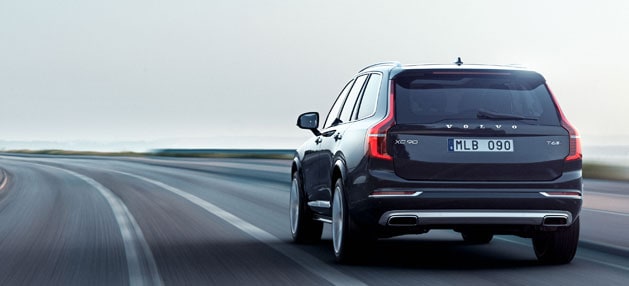 The Volvo Intellisafe brand refers to a proprietary suite of safety features that help to protect Volvo drivers as well as pedestrians and passengers. The Volvo Intellisafe suite is included in all luxury Volvo vehicles. The intent of the company is to lower the total amount of injuries, deaths and accidents that occur because of a preventable situation.
The major features of the Volvo Intellisafe system are as follows: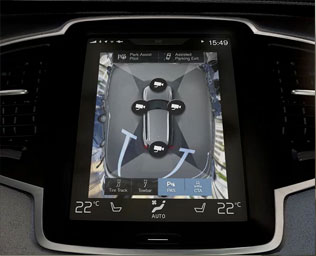 Lane Keeping Aid – This technology can tell if a driver is drifting out of his or her lane. The technology also helps guide the vehicle back into the appropriate lane. This is a great feature if you are on long trips and prone to drift off to sleep.
Adaptive Cruise Control – Aside from setting a consistent automated speed, Volvo adaptive control adjusts that speed based on the distance that your vehicle is from the car immediately in front of you. The result is a much more relaxed driving experience.
360° Camera – You get a completely around the world view of the exterior of your Volvo, a definite plus when you are trying to navigate city traffic or tight parking spots. There are no blind spots in your 360° camera, so you will never miss a thing.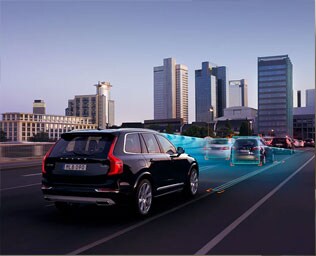 Active High Beam – There is nothing more annoying to other drivers then passing them with your high beams on. This function automatically reduces your high beams when you are passing by cyclists, pedestrians and other vehicles. It also switches back to high beams when you need them at night.
Park Assist Pilot – The park assist feature completely automates the parking function, an incredible asset in close quarters. All that you have to do is hit the brakes at the appropriate time, and the Pilot will tell you exactly when to do that.
Blind Spot Information – Your Volvo will automatically tell you about any vehicles that are in your blind spot when you are looking to switch lanes.
Forward Collision Warning – Your Volvo will precharge its own brakes if it believes that you may be in danger of an accident within 500 feet.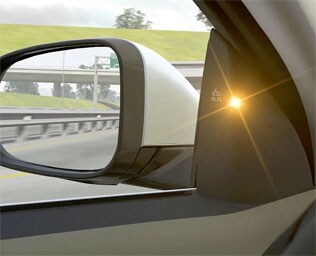 Pedestrian Detection – If the wayward city dweller walks in front of your vehicle, your Volvo will automatically alert you. Even if you miss the individual, your vehicle will automatically apply the brakes to avoid an unfortunate accident.
Cyclist Protection – You will receive an immediate visual alert if a cyclist moves in front of your vehicle. The great part about this feature is that it reacts faster than human reflex.
Seatbelt Tightening – Your Volvo seatbelt will automatically tighten around you if you are in a collision, increasing your safety and reducing the chances of an injury.
Stronger Construction – Your Volvo contains steel safety cages that automatically act as shock absorbers if you are in an accident. The infrastructure of the vehicle will hold up better, ensuring that you are as safe as possible in the event of a collision.