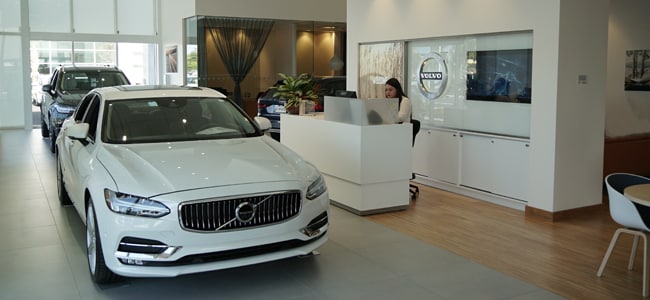 Here at Volvo Cars of Naples, FL, we are driven by customer satisfaction. And that's why we are eager to hear from you. In the box below, feel free to include any comments, suggestions, or questions that you may have for us. It's the best way we know to make our customers happy and increase the quality of our services. We take pride in steering our customers towards amazing deals, and facilitating the entire process so that it's smooth for our car buyers.
If you are confused about the car buying process, our Volvo dealership near Naples, FL, will be happy to help you. Our customer representatives are knowledgeable, friendly, and will help you feel welcomed as you partake in this new and exciting experience towards owning a new vehicle. If you're looking for Volvo dealers near Naples, FL you can reach us by telephone or email. Also, please feel free to stop by and speak with us in person so that we can expedite the process and have you sitting in your dream car by the end of the day.
Be sure to include your name, email address, and contact information in the box below (along with your message), and we'll do our best to get back to you as quickly as possible.
DYNAMIC_PREF_LABEL_CONTACT_DEFAULT_CONTACT1_WIDGETHEADING
Hours
Monday

9:000 AM - 6:00 PM

Tuesday

8:30 AM - 7:00 PM

Wednesday

8:30 AM - 7:00 PM

Thursday

8:30 AM - 7:00 PM

Friday

8:30 AM - 7:00 PM

Saturday

8:30 AM - 6:00 PM

Sunday

Closed