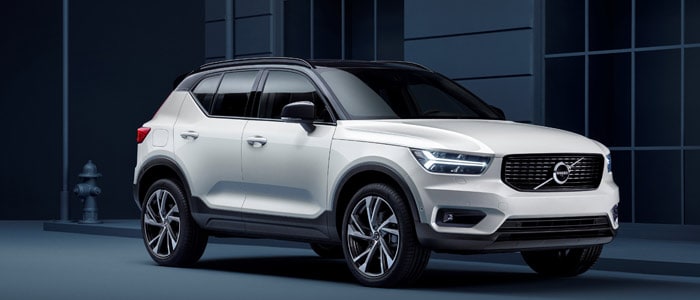 The XC40 is being marketed as a compact SUV that's big enough to make an impression both on the road and off. And while that may just sound like jargon to you, this SUV really does have some notable components and features you won't find anywhere else. You don't buy this car — you subscribe to this car. See how Volvo is using technology to their advantage in more than one way.

Care by Volvo
With car-sharing services popping up everywhere, it's given a lot of people pause to question what a vehicle should and shouldn't be. Volvo is ahead of the game when it comes to the answer. The car company is introducing Care by Volvo to the public with the XC40. Instead of buying, leasing, or financing the SUV, it's a contract subscription service for 24 months. For a set price a month, a driver will have a fully insured car plus access to concierge and parking services. There's no down payment, a 15,000 mile limit per year, 24-hour roadside assistance benefits, and much more. Once the contract is up, the driver will be able to give the vehicle back to Volvo.
At First Glance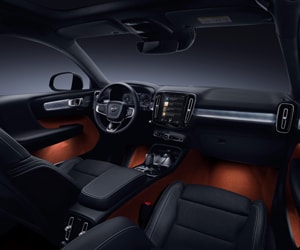 No matter how forward-thinking a vehicle is when it comes to appealing to a new generation, it's all going to fall flat if the vehicle itself fails to impress. But the XC40 manages to catch your eye, starting from the outside. Smaller SUVs have a tendency to get lost in the crowd, which is why Volvo has exaggerated certain features to add to its bold appeal. It's the contrast that keeps your eye wandering along the vehicle, from the slimmer headlights to the pronounced tailgate and spoiler. The vehicle is available with 21" alloy wheels for an even more dramatic stance.
Options and Performance
The XC40 can be purchased in either the entry-level Momentum or the sport-model R-Design. Both will get you around the city with ease, but the R-Design carries a little more weight when on the road. The Momentum is recommended for those who would prefer a quality vehicle without a lot of bells and whistles. The R-Design is for those who want an extra bit of power and panache in their proverbial step. Drivers can choose between a 190 horsepower, 4-cylinder 2L diesel engine, or a 250 horsepower 4-cylinder 2L engine. This XC40 has an 8-speed automatic transmission and all-wheel drive for easier maneuvering around the busy city streets.
Safety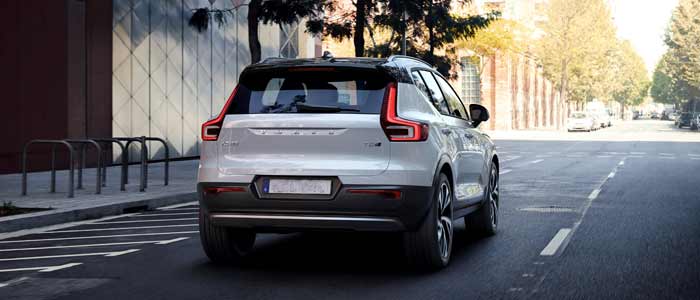 The XC40 is marketed as your virtual co-pilot. Like many car companies, Volvo is embracing autonomous technology to try to prevent car crashes long before they have a chance to occur. With adaptive features, you can be certain you'll get the warnings you need so you don't make a deadly mistake on the road. Should you be unable to react in time, the vehicle has the power to lend a helping hand to keep you and your car out of the danger zone.