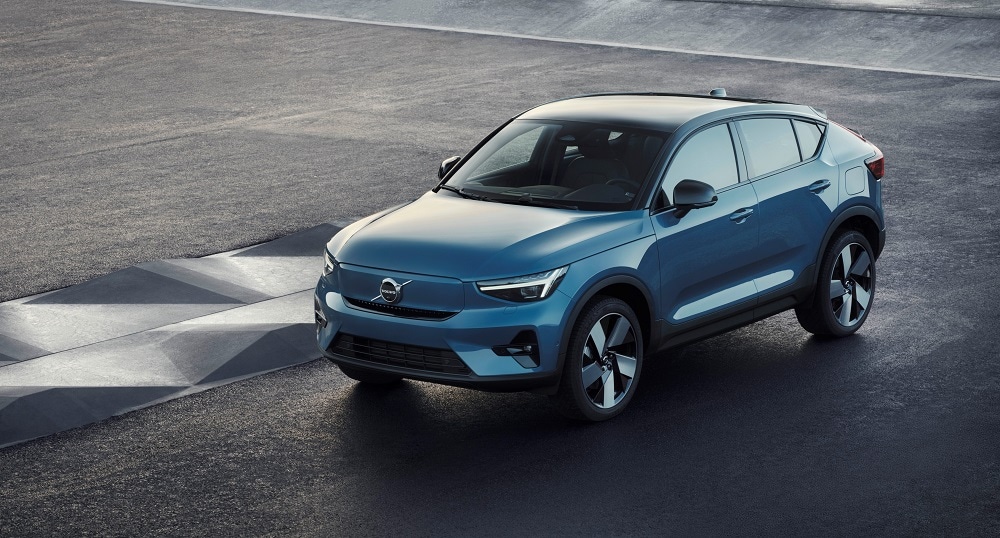 Currently available via online order, the 2022 Volvo C40 Recharge is a state-of-the-art update of Volvo's electric compact SUV the XC40 Recharge. Like its predecessor, the C40 Recharge has two electric motors that are capable of generating an impressive 402 horsepower.
If you are interested in a C40 Recharge in Naples, FL, visit the knowledgeable professionals at Volvo Cars Naples today. An ideal vehicle for people seeking an all-electric option in Naples, the C40 Recharge is fully compatible with the city's luxurious environment of scenic ocean views, exquisite golf courses, and high-end shopping. It is also outfitted with countless performance and safety features to help drivers deal with summer afternoon rain showers in Florida.
The C40 Recharge charges quickly and easily both at home and on the road. In Naples, FL, and beyond, Volvo recommends ChargePoint for all routine C40 charging. The company has over 100,000 public charging locations throughout North America.
Exterior Design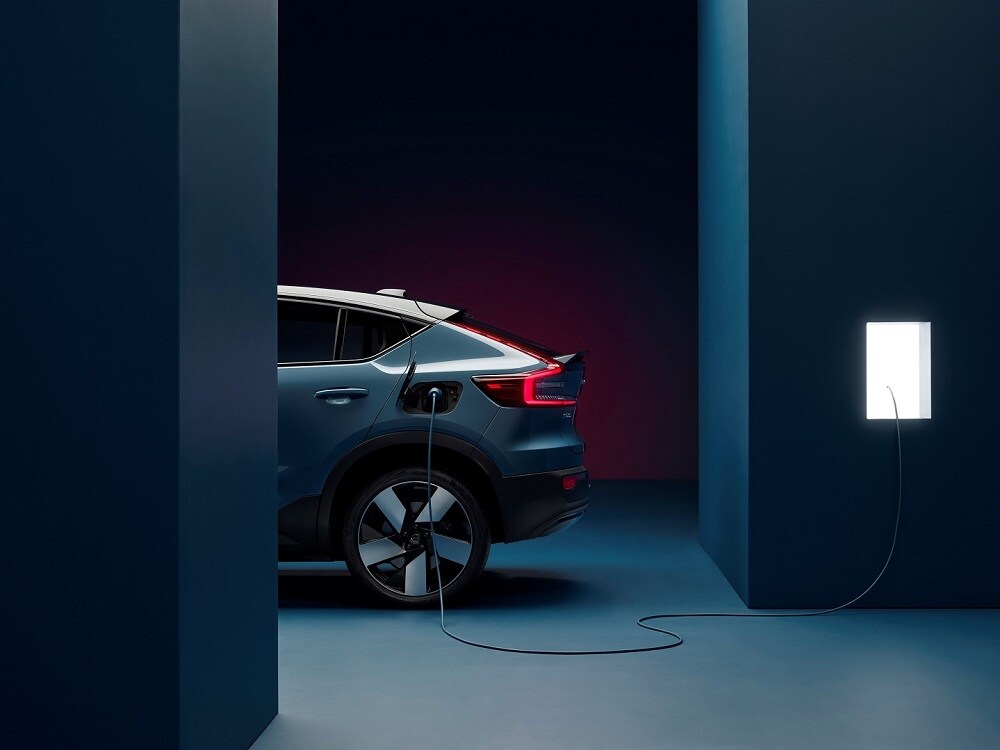 With a significantly lower roof than the XC40 Recharge that came before it, the Volvo C40 Recharge has a remarkably low profile and streamlined silhouette for an SUV. Its bullet-like curves make a real statement. In addition to matte Black Stone, the XC40 Recharge is available in six metallic paint finishes Crystal White, Fjord Blue, Silver Dawn, Sage Green, Thunder Grey, and Fusion Red.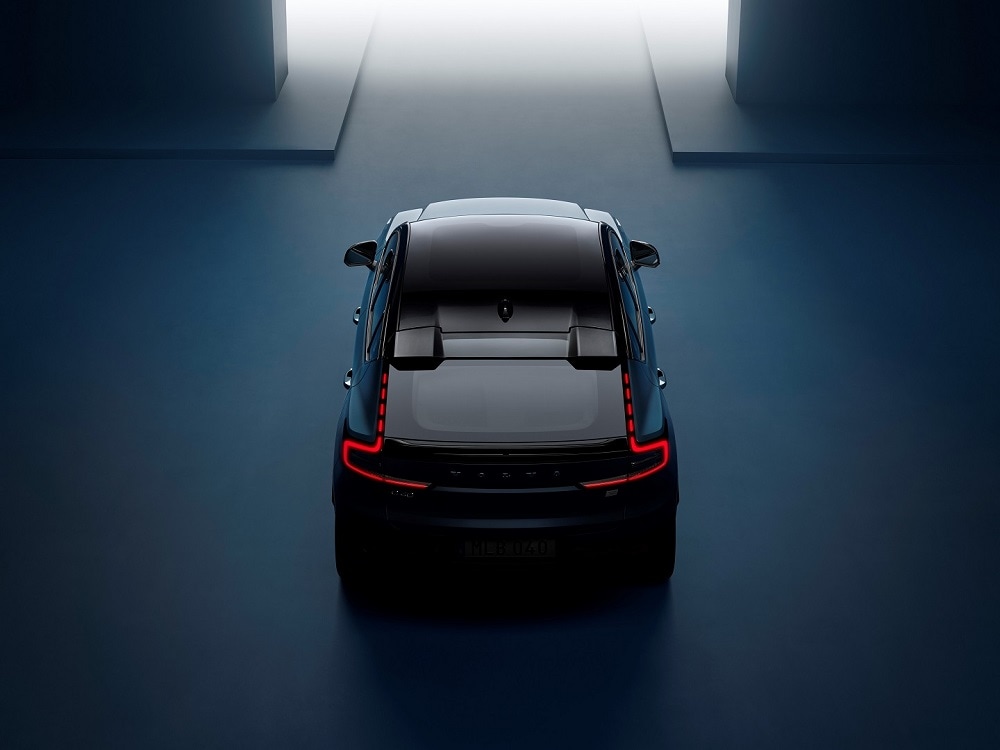 Interior Design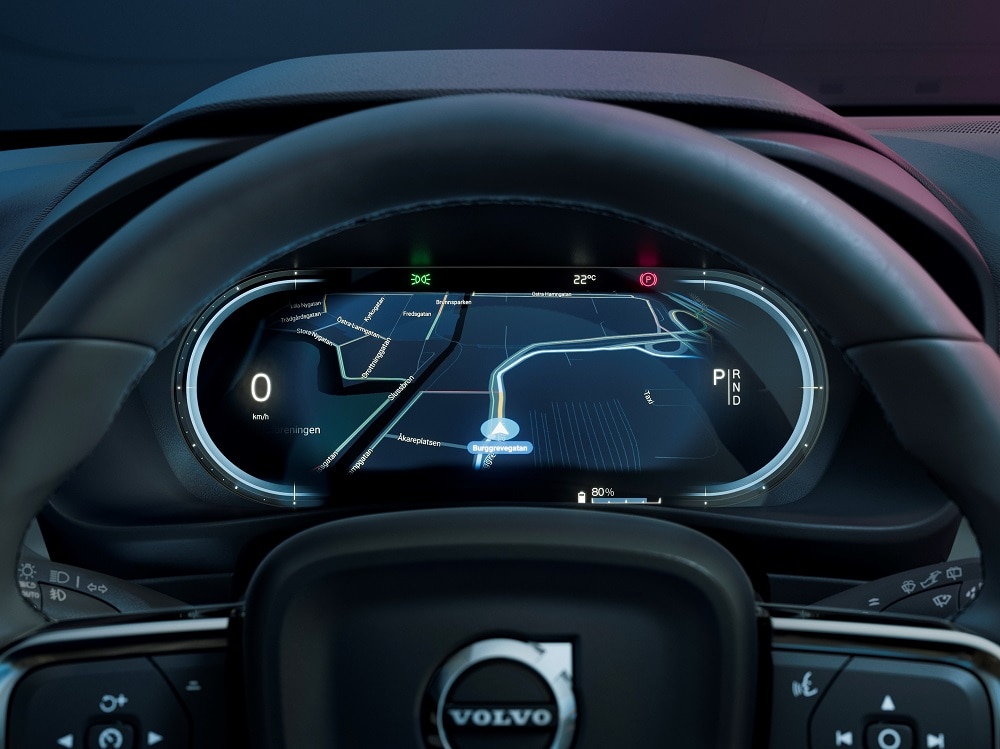 Like the XC40 Recharge, the C40 Recharge allows drivers and riders to sit high in a cabin full of high-end materials and finishes. It also has a large panoramic sunroof and plenty of handy storage solutions. The C40, however, is the first Volvo model to feature an interior that is 100-percent leather-free. Despite the vehicle's sumptuousness, this leather-free guarantee extends to the steering wheel and gear shift as well as all upholstery. Headroom measures 39.4 inches in the front seat and 36.7 inches in the back seat. Equally spacious, front seat headroom is 40.9 inches, and front seat legroom is 36.1 inches. The C40's total cargo volume capacity of 42.5 cubic feet also leaves plenty of room for storage.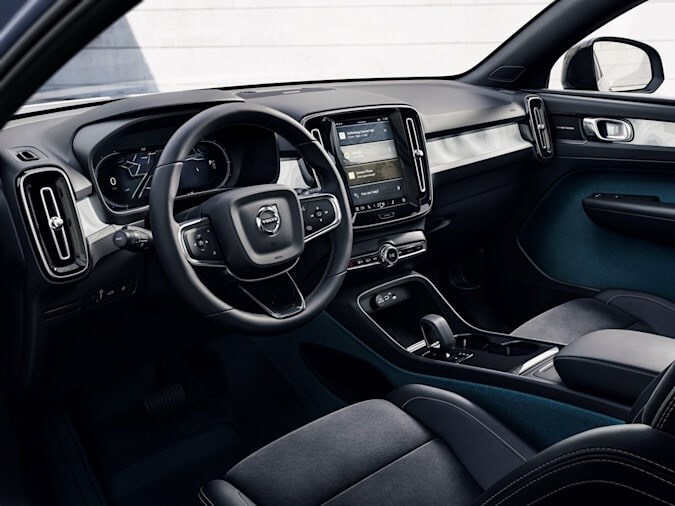 Performance
Fired by its rear-mounted and front-mounted electric motors, the C40 Recharge can go from 0 to 60 miles per hour in just 4.1 seconds. Its large battery pack has 75-kWh of usable energy storage to give the C40 a driving range of roughly 210 miles per charge. Thanks to its 150-kW DC fast charging capabilities, the C40 promises to power to 80 percent in only 40 minutes. The vehicle's one-pedal drive provides relaxed driver control both in the city and on the open road. Its responsive acceleration and smooth operations are designed to deliver what Volvo calls "an exhilarating experience." With all-wheel drive standard on the C40, it is built for optimum power and maneuverability.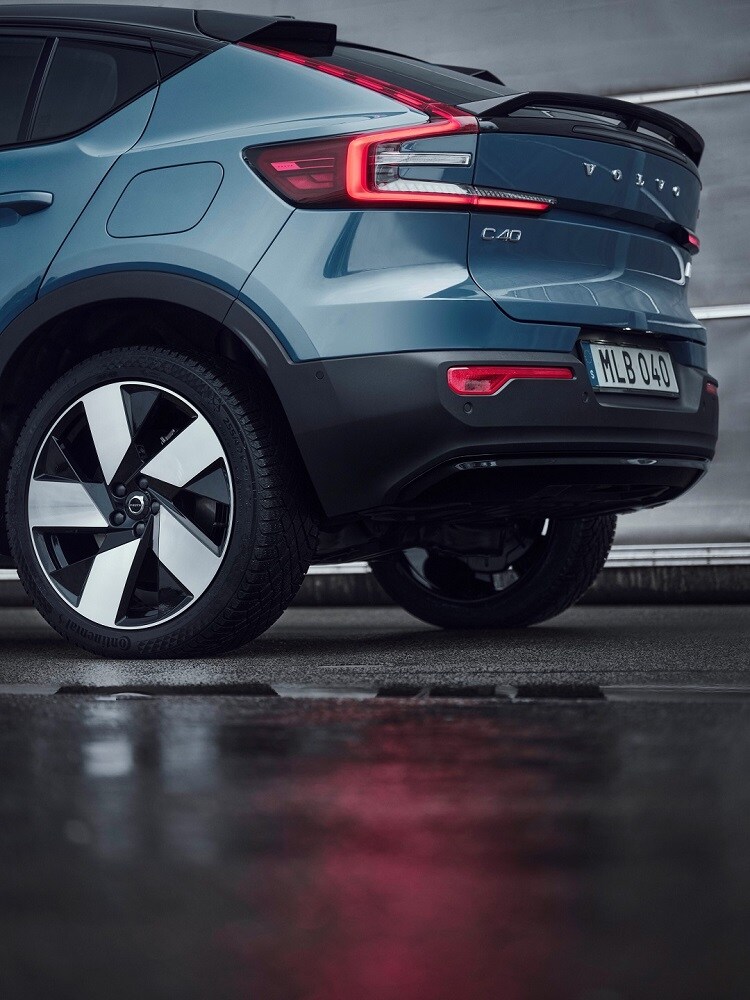 Technology
Volvo has outfitted the C40 Recharge with several new features including a 360-degree exterior camera system. The most exciting technology in the C40 Recharge, however, has to be its incredible infotainment and communications system. By interfacing through a convenient touch screen or voice commands, users have easy and instant access to Google Assistant, Google Maps, and Google Play, among other extremely helpful and exciting digital applications. Just say "Hey Google" and voice your needs.
Safety

Designed to automatically adjust to avoid impairing the vision of other drivers, the C40 Recharge's innovative pixel running lights are as beautiful as they are effective. Although the full safety features of the C40 have yet to be released, they are likely to include standard automated emergency braking with pedestrian/cyclist detection, standard lane-departure warning with lane-keeping assist, and standard adaptive cruise control with semi-autonomous driving mode.
Trim Levels
Unlike its XC40 Recharge processor, the C40 Recharge has just one, highly stylish and luxurious trim. In addition to all of the features and standards listed above, the "Ultimate" C40 trim incorporates a high-end Harman/Kardon stereo system.
Pricing
Although the cost of the C40 Recharge may vary, it has an estimated sticker price of $59,845. Buyers should note, however, that the US government offers a $7500 available EV federal tax credit for electric car purchases. Even better, people who preorder a C40 now get 250 kilowatts of free battery charging through Electrify America.